Just when governments and central banks are grappling with the highest inflation for decades, the world has a stark reminder of its biggest challenge ahead: climate change
The global heatwave is pushing up demand for energy and the price of food making central banks' jobs even harder. We sit here in the UK in temperatures that are set to reach 40 degrees, the hottest on record. It is of course not just the UK suffering from extremes of heat. Europe is in the midst of a wildfire season that looks set to have not only started earlier than the 2008-2020 average, but also be far larger (some estimates up to 170% greater) in terms of the amount of land razed.
Zooming out, we can see however that these temperatures are not normal, indeed in 1970 the possibility of a 40 degree temperature recorded in the UK was deemed to be a once in a 1,000 year event. This likelihood has now shifted to a once in every 86 years, according to the Met Office's Hadley Center. Events such as the one we are witnessing now are placing stress on infrastructure, which has simply not been designed to deal with temperatures such as this. Temperatures will also put pressure on economic growth and on the health of people that live in these climates.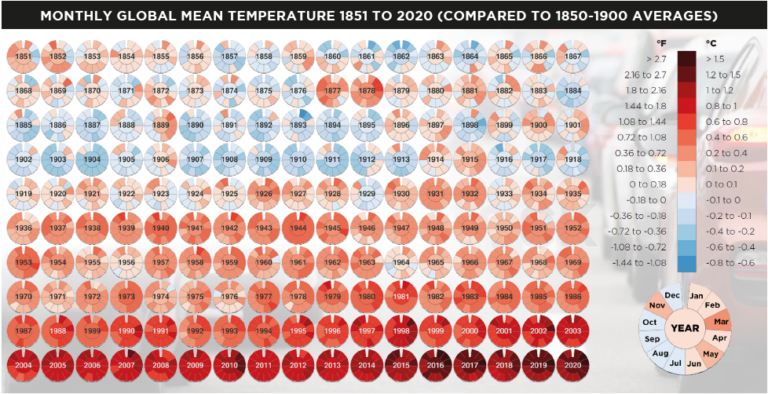 The energy crisis we currently find ourselves in is one of the key drivers this is forcing central banks to act, and forcing governments to rapidly change their energy policy. Central banks are raising interest rates, hoping to lower aggregate demand and crush inflation, even if this risks
pushing up unemployment and tipping economies into a recession. In the June meeting of the Federal Reserve, the committee's statement dropped its previous statement that it expects the "labor market to remain strong" and added the wording "The committee is strongly committed to returning inflation to its 2 percent objective". This may not sound earth shattering but for the Federal Reserve, this is as clear a statement as they are likely to send. If we take this at face value, they are going to slow the economy to push down demand in the economy and therefore inflation, even if that means pushing the US (and most likely) the world economy into recession in the process.
To read the full article, please click here.